The Finest Party Bus Toronto Services
For Airport, Corporate, Casino, Weddings, & Parties
PARTY NON-STOP WITH THE BEST PARTY BUS IN TORONTO & MISSISSAUGA AT UNBELIEVABLE PRICES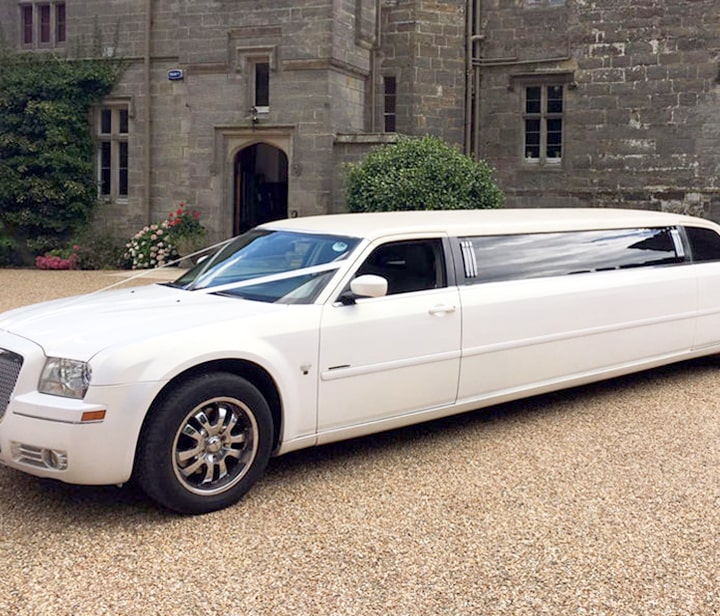 Party Bus Toronto & Limo Rental
Welcome to Sapphire – Party Bus Toronto, where we meet your travel needs through a customized approach! We are a number one limo rental and party bus service provider in Toronto and meet your expectations with excellent proficiency. We present an exclusive fleet of vehicles from where you get the chance to travel in style.
Whether you wish to travel to the airport to catch a flight or want us to pick up a delegation, we have the most reliable cars for such purposes. Similarly, we present all sorts of luxury limousines for any wedding ceremony with different capacities. Moreover, we give you a chance to party your way in our sophisticated party buses. You ought to know that our party bus Toronto services cater to every request and requirement.
If you wish to party in style and safely, Sapphire, a party bus Toronto company, is dedicated to making parties extra fun, entertaining, and safe with the best-in-class party bus Toronto solutions. 
All our party buses feature a world-class sound system, disco laser lighting, spacious interior, and seats up to 45 people. We cater to every request in a customized manner and offer you the best customer experience. 
Note: Your safety is our priority, and for that, we have put several measures to render your ride safe. This includes sanitizing the vehicles, wearing masks and maintaining utmost hygiene.
Hire Sapphire Limo & Party Bus Toronto services- the ultimate satisfaction of modern travel and partying experiences!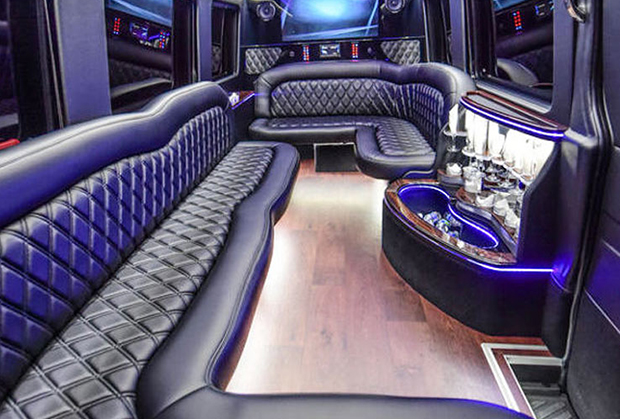 FIRST CLASS CARS

NUMBER ONE SERVICE

RATED WITH 5 STARS
Luxury Party Bus Toronto Service 
Sapphire Limousine holds several years of experience and expertise in transporting people and providing luxury cars for different occasions. We ensure that our vehicles are comfortable and safe for all contemporary travelling and parties! 
Exceptional Service 

We are an all-around professional limousine service provider in Toronto and provide the best customer experience in the industry. We have well-trained chauffeurs to give you an incredible ride whether to the airport or from the airport, for your wedding occasion or your bachelorette party. We provide a convenient platform to book your ride and get the service instantly.

Best Prices

Our services are highly affordable, and with each package, you get to experience the utmost luxury, pleasure, and comfort. We give you a chance to travel anywhere and at any time in the most fashionable cars at a low price.
Testimonial

"I hired this company for my airport travel and somehow I got late during pickup yet the chauffeur was already present and very cool with the situation. He drove me safely to the airport in time and I could catch the flight which I would have otherwise missed.Thank you for the awesome service."
- Daryl

"Hiring Sapphire Limousine was surely the best decision I made for my wedding. Their services were all on time and the hospitality was outstanding. Thank you for making my big day even more special. I will surely recommend this company to all my friends in Future."
- Mandy

"Excellent services at the most convenient services. Sapphire Limousine made my birthday party even more special with the awesome ride and so many facilities. The chauffeur was really well behaved and everything else was even superb. I will surely be hiring this company again & again. Thank you guys."
- Mackay
WHY CHOOSE OUR LIMO & PARTY BUS TORONTO SERVICE?  
Toronto is an amazing city in Canada with numerous features to explore. As a reputed limousine company, we are determined to give you the best experience once you hire our services. Moreover, we shall help you navigate the city like a king.
1. Experience Luxurious Ride: Now feel lavish in a Limousine ride, or you can trek on our exclusive party bus Toronto services to mark your event with a lifetime memory. We understand your every little need or work accordingly. 
2. We value Time: Sapphire believes that time is very precious; that's why our expert Chauffeurs are always ready to serve you with their In-time discipline. We promise to escort you to your destination on time using our latest technology programs.  
3. Best yet affordable/ Cost-effective services: The best part of choosing our Toronto party bus services is its cost-effective nature. Now you can hold a grand party in your budgeted amount and enjoy the luxurious phase of life. To know more, contact us.
4. Wide range of Fleet: We provide a top-notch Limo and party bus service in Toronto. You can choose the best one, as per the necessity, from a vast list present on our website. Somehow, if you need any suggestions, we are always pleased to help you. Have an amazing Limo Ride!
5. Fully-safeguard/ Completely Safe: We are always cautious about your safety, especially during this pandemic. We follow all the safety measures like sanitizing vehicles, wearing masks and social distancing. We are customer-oriented. To know more about our operating procedures, feel free to reach us.
6. Professional Chauffeurs/ Certified Drivers:   Our expert drivers make you love your ride. They know the value of time and provide their services accordingly. Our certified Chauffeurs can efficiently operate in and around the city and makes your journey pleasurable. Now, show up your luxe swag with Sapphire Limousine!
7. Limos for every Occasion: Our exclusive Limousines adorn your every occasion. Whether a small gathering or a grand event, you can choose our party bus services anytime. You can also use our Airport and Corporate vehicle to reach on time or for a classy impact.
8. Cozy for a long journey: Our Limos are always here to delight every single moment of your life. Book a Limousine for your adventurous trip or a long journey and experience the gracious time of your life. The comfort level of Limos makes your holidays delightful and reviving.