Epic Party Bus Themes And Games For Your Bachelor's Party
Home / Epic Party Bus Themes And Games For Your Bachelor's Party

2023-09-18 3:50 am | 0 Comments
Epic Party Bus Themes And Games For Your Bachelor's Party
Celebrating your bachelorette party on a Toronto party bus is a great idea. Renting a Toronto party bus can give your celebration a thrilling upgrade that you and your friends will never forget! While we introduce you to the joys of hiring a Toronto party bus and having the best night of your life with these epic party bus themes and fun games, get the guest list ready.
 
7 Epic Party Bus Themes for Your Bachelor's Party
You're in luck because we've got some awesome party bus themes that everyone will enjoy for your Bacherollete's party. Check out our list of seven bachelor's party theme ideas for celebration on a party bus.
 
Pyjama Party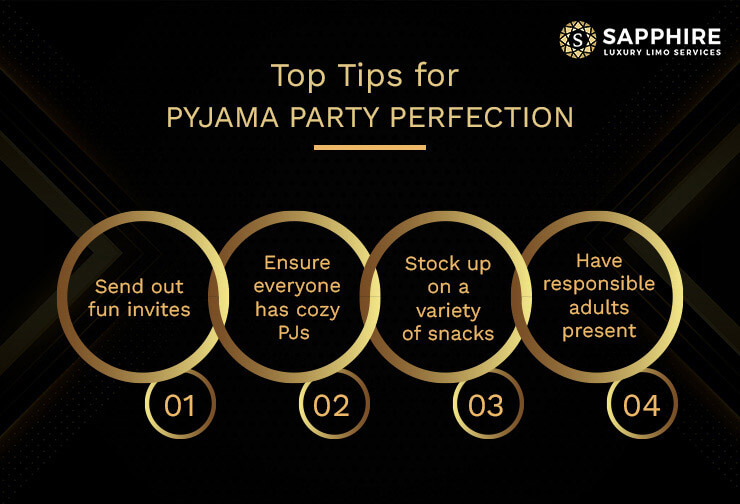 The best part of the pyjama party theme is that you can wear the most cozy outfit or the most sensual one for your bachelorette party. Decorate the whole party with comfy pillows, snug blankets, and adorable stuffed animals. Imagine dancing, drinking, and playing games with your friends on your bachelorette party in a party bus. This idea sounds great, isn't it?
Hollywood Glamour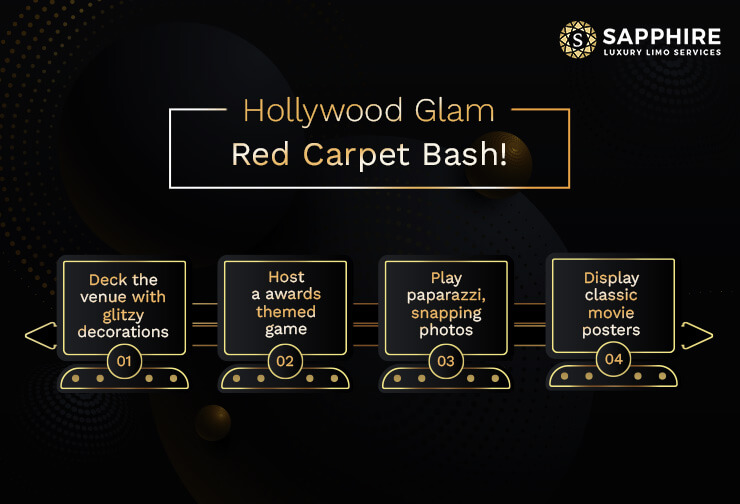 This is a glamorous and sophisticated theme that is perfect for a bride-to-be who loves fashion and style. Decorate the bus with red carpets, paparazzi, and star-shaped balloons. Provide everyone with a chance to dress up in their best evening wear. Hollywood Glamour theme for your bachelorette party will bring the glamorous side of all the attendees. And it would be fun, wouldn't it? 
Disco Theme with Neon Lights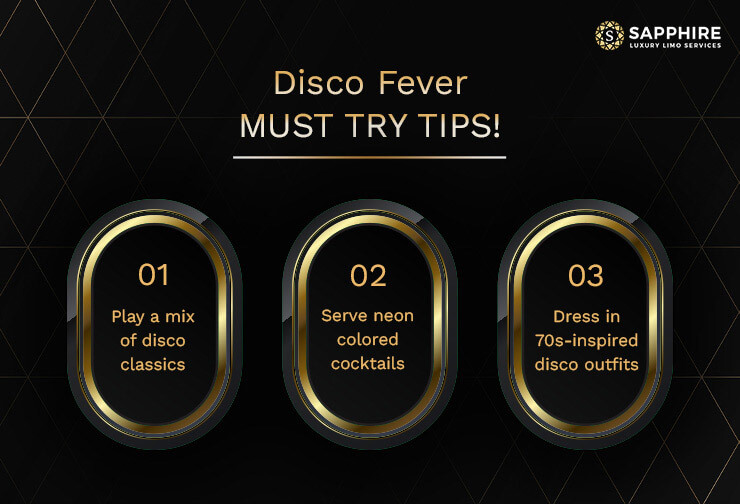 This is a fun and vibrant theme that is perfect for a group of friends who love to party. Decorate the bus with neon lights, disco balls, and glow sticks. Provide everyone with their own playlist to dance to. Arrange for drinks that everyone would love to have. 
Retro Theme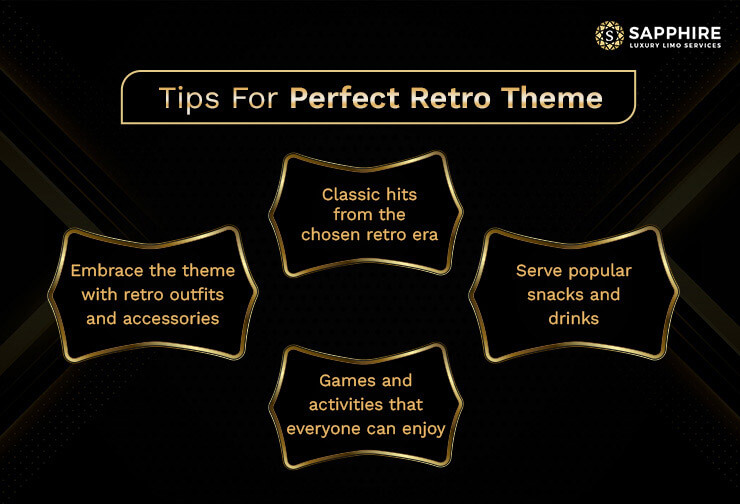 To get the perfect vibe of the 90's for your bachelorette party, go for a classic Retro Theme. Imagine all the decorations and everybody dressed in black and white attire. It would feel like you have time-traveled back to the 90's just to celebrate your Bachelorette party. Cool, right? This sophisticated, classic and elegant theme will make your party truly unforgettable.
Musical Melody Theme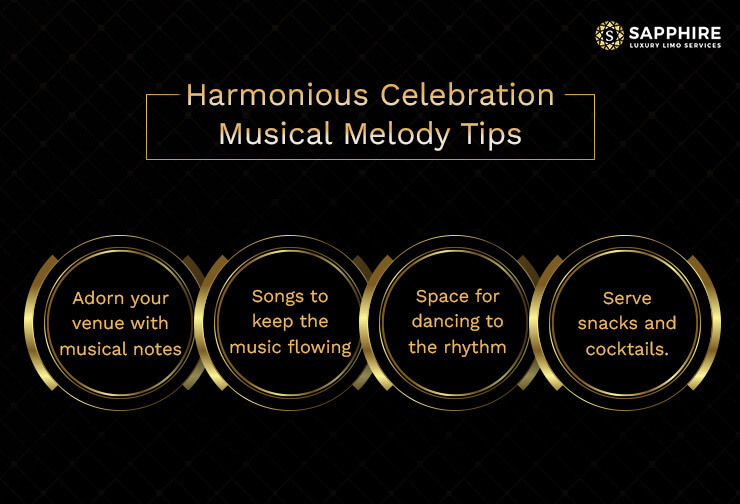 This is a fun and energetic theme that is perfect for a group of friends who love music. Decorate the Toronto party bus with guitars, drums, and amplifiers, and provide everyone with their favourite rock and roll tunes to sing along to.
Superhero Theme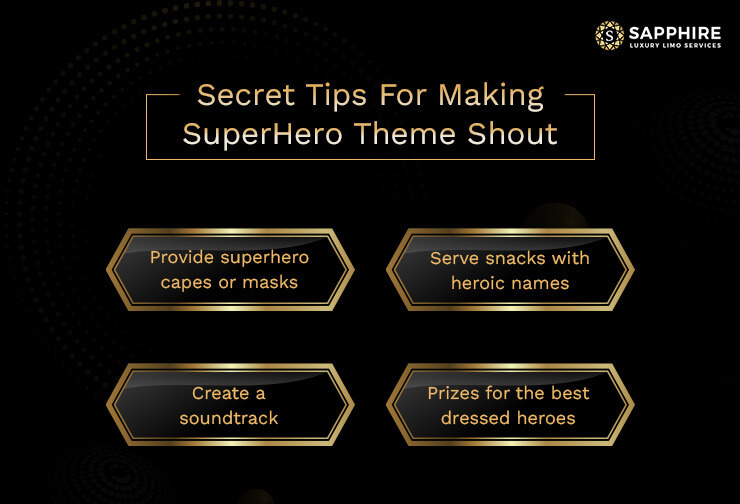 Many of us dream of becoming a superhero in our childhood and wish to fly like Spiderman. What if you get the chance to celebrate your bachelorette's party in a Superhero theme? Thrilling right? After all, you're a superhero of your own life. Celebrating your once in a life lifetime bachelorette party with a superhero theme is a fantastic choice.
Barbie Theme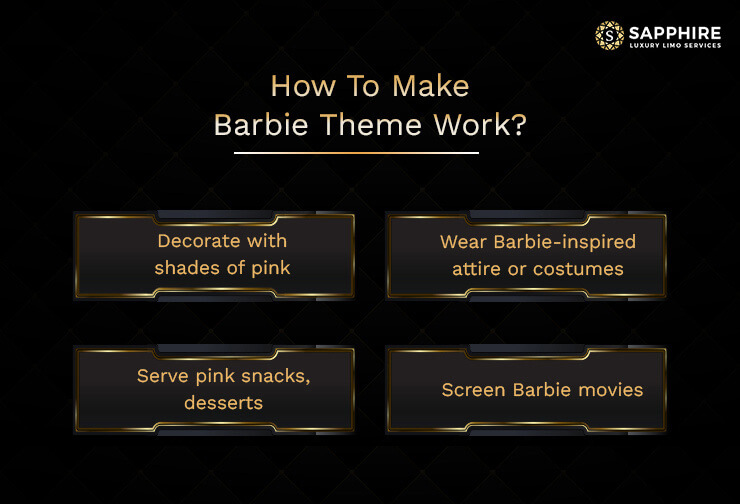 The Barbie theme for your bachelorette party is perfect if Barbie holds a special place in your heart. Start by decorating the party space with pink balloons, streamers, and banners. Serve pink and white food, such as cupcakes, cake pops, and candy.
Fun Games You Can Play on a Party Bus Toronto
Now that you know about these seven epic party bus themes, it's time to start planning your guest list and get ready for an unforgettable night. So, what are you waiting for? Get your party bus, pick your theme, and let the fun begin! And if you're wondering what to do on the party bus, we've got some fun game ideas for you:
1.  What's in Your Handbag? 
One of the best party bus ideas is to play with what's in the handbag or purse if your party bus is full of women. 
"What's in your handbag?" is a fun and exciting game. It's a fantastic way to break the ice, share laughs, and make the journey even more enjoyable! All the women will gather in the circle. On the beat of the music, you will be passing a ball. When the music stops, the person holding the ball has to reveal what's in their purse. It will be a lot of fun unveiling items of what's in their handbag. Perhaps you will find something interesting!
2.  Karaoke 
Music is one of the most effective ways to transform a night into a party. A karaoke competition is one way to enjoy a memorable night. Divide everyone into smaller groups. Each group will have to sing a song. Instruct everyone to choose the track that is suitable for your bachelor party or the party bus theme. The group who sings the best will win the game. This will be a perfect game to play in a Toronto party bus on your bachelorette night. It will be a lot of fun. Prepare to laugh and enjoy the performance.
3.  Savor the Flavour
This is a really fun game. Prepare a list of interesting questions and arrange a variety of extra spicy flavour drinks. There will be a host who will ask questions to the group. The questions could be about an ex, a secret lover, and so on. The one who doesn't answer will have to sip the spicy drink. Playing this game will eventually strengthen the bond between you and your pals.
Conclusion
Having your bachelor's party on a party bus is a super cool idea for making awesome memories with your friends and family. You can pick from different fun themes like having a cozy Pyjama Party, feeling like a Hollywood star, dancing with neon lights in a Disco Theme, or even travelling back in time with a Retro Theme. There's also the option of becoming superheroes and Barbies for the night, which is really exciting!
Don't forget the fun games like "What's in Your Handbag," "Karaoke", and "Savor the Flavour" that you can play on the Toronto party bus. These games make the ride even more fun and help everyone get to know each other better.
So, all you need to do is rent a party bus, invite your friends, choose a theme, and get ready for your bachelor's party. It will be a welcome call to all the laughter, dancing, and fantastic memories that you'll talk about for a long time. And, always remember Sapphire Limo is Best For Your Special Occasions.
 
Leave a Reply
Your email address will not be published. Required fields are marked *